BEECH ROAD CLOSURE NORTH OF MILLER ROAD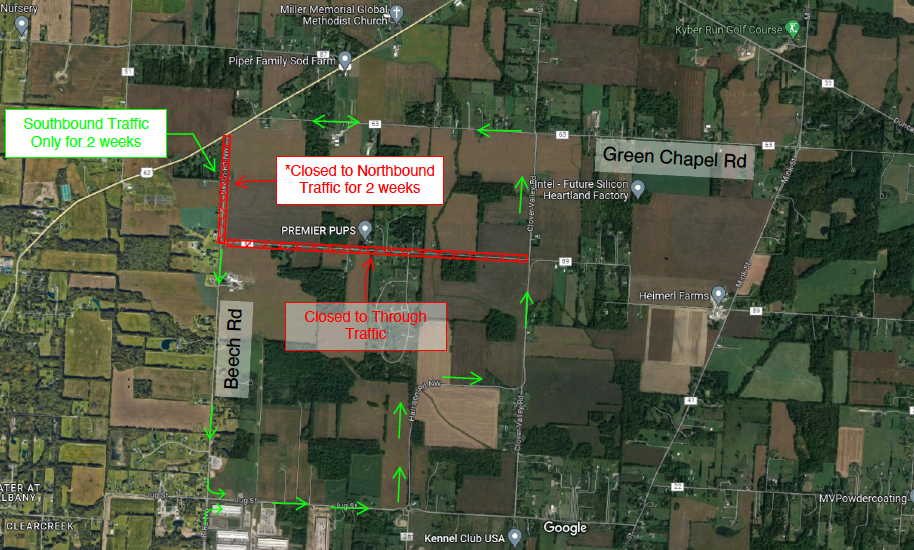 Both the northbound and southbound lanes of Beech Road north of Miller Road are closed until mid-November while Columbia Gas installs new gas lines. Both lanes are expected to re-open around Nov. 16, although that date could be pushed back if Columbia Gas encounters unforeseen circumstances during the installation.
The green arrows on the map to the right show a suggested detour while Beech Road is closed.
Miller Road is expected to be closed until Jan. 2, 2024.