Construction Updates
View construction, traffic and general project updates for the Technology Manufacturing District (TMD), including road improvements and closures.
By the Numbers
Engineering statistics for the roads near the Intel site that are under construction.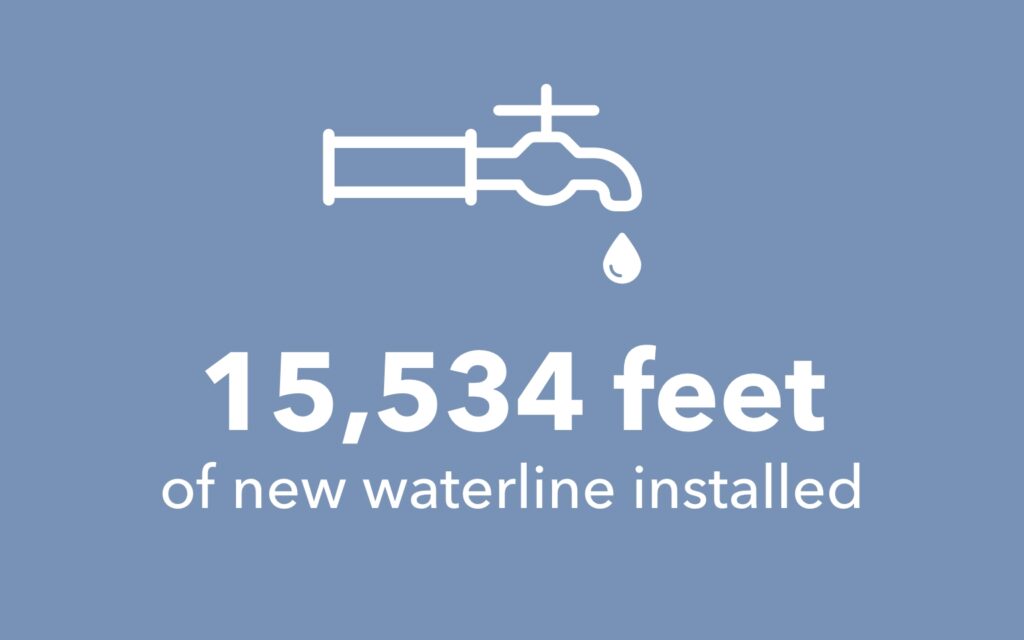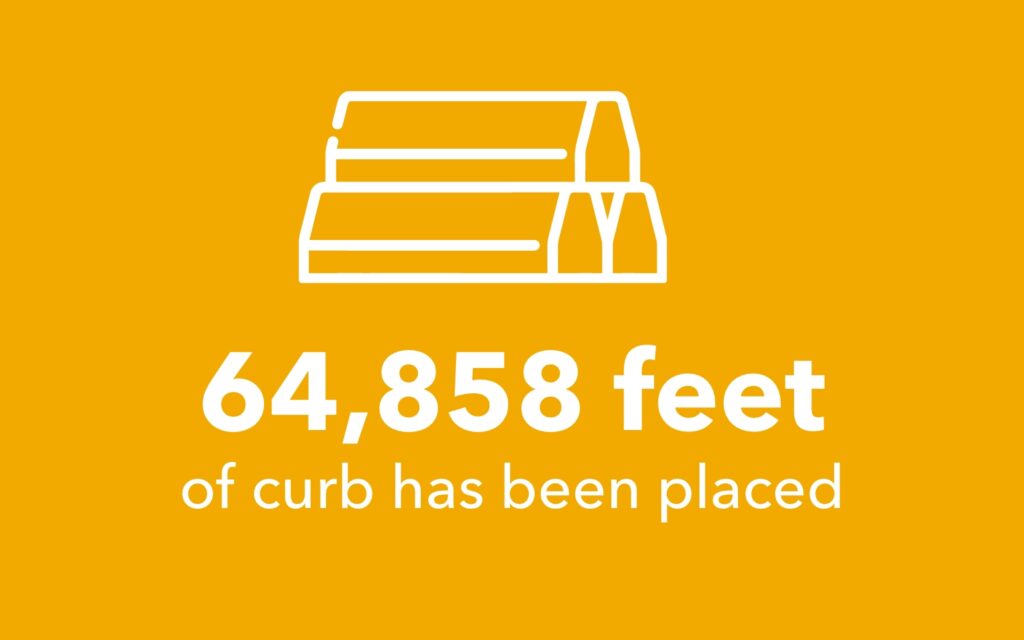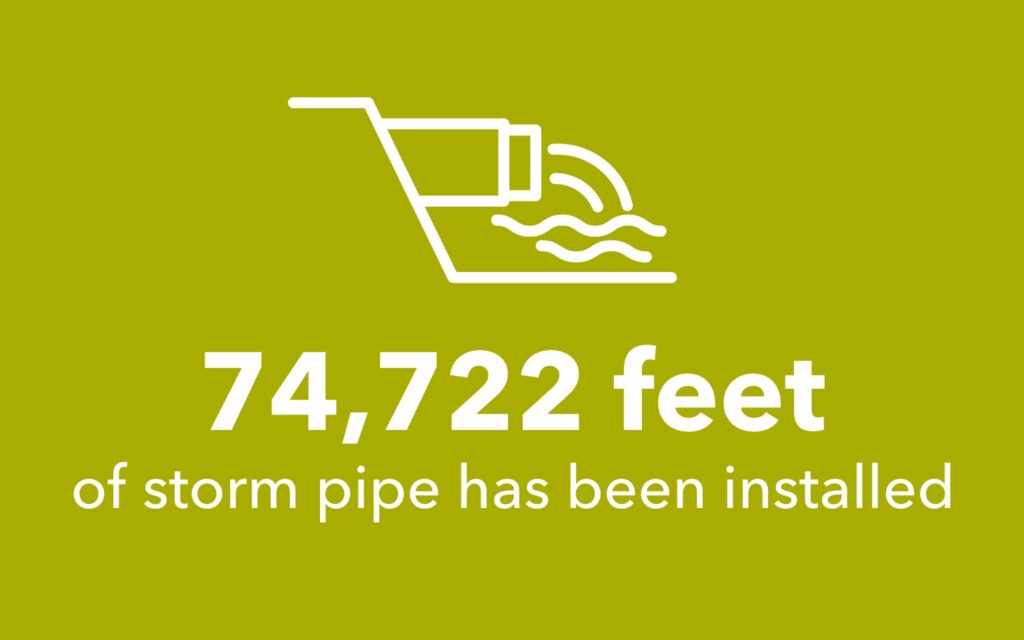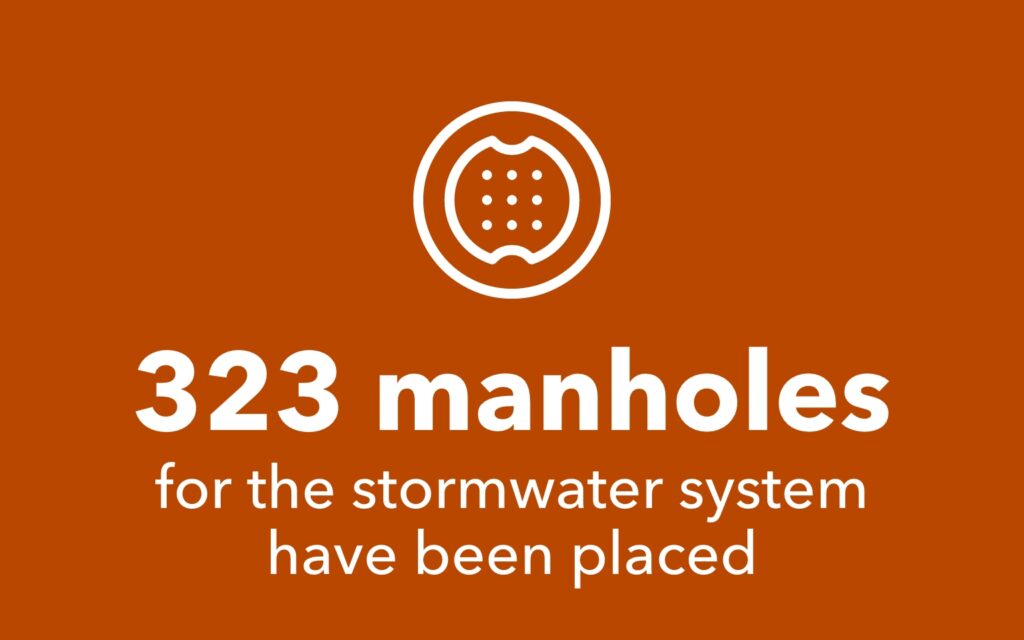 Long-Term Construction
Mink Street Roadway Improvements: April 2023 - August 2024
Construction has commenced for a significant infrastructure improvement project for the areas surrounding Mink Street, Clover Valley Road, Jug Street and Harrison Road.
The project will reconstruct existing Mink Street between State Route 161 and Green Chapel Road.
This project also includes minor reconstruction of Jug Street for several hundred feet both east and west of Clover Valley Road and the construction of the new Clover Valley Extension that will connect the Jug Street/Clover Valley Road intersection to Mink Street.
Major reconstruction of Clover Valley Road will occur between Jug Street and Miller Road and and minor reconstruction of the Harrison Road Extension (haul road) which will create a four-way intersection with Clover Valley Road.
This project will widen the roadways while improving drainage, safety, and aesthetics and providing access to adjacent agricultural parcels.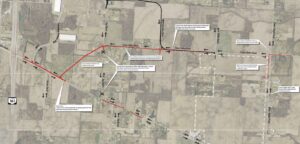 State Route 161 Improvements: July 2023 - August 2025
ODOT is planning to add a lane in each direction within the existing footprint of the highway and widen bridges. ODOT also plans to widen the ramp from SR 161 West to I-270 North and make improvements to the Mink Street-SR 161 interchange.
Since the project began in July, ODOT has done a lot of utility and drainage work in the area as well as work on the road shoulders. ODOT has also completed the median wall on SR 161, including the installation of new light poles and overhead sign trusses. The Sunbury Road ramp to I-270 southbound has been widened and repaved.
ODOT made the final traffic shift of the season in early November, and traffic will remain in this configuration throughout the winter. Crews will continue to work in the area as long as weather permits.
The additional lanes are expected to open by the end of 2024. All other related construction activities should be complete by August 2025.
Sign up for email updates related to the project or download a PDF of the planned SR 161 improvements.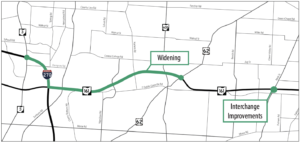 CONSTRUCTION RESOURCES
Receive Emails from ODOT About Traffic Impacts
Be sure to set up your subscription preferences to select 'Central Ohio' and 'Licking' and/or 'Franklin' county. Emails will include project information from ODOT as well as local partners in the region.