NEW WATER MAIN CONSTRUCTION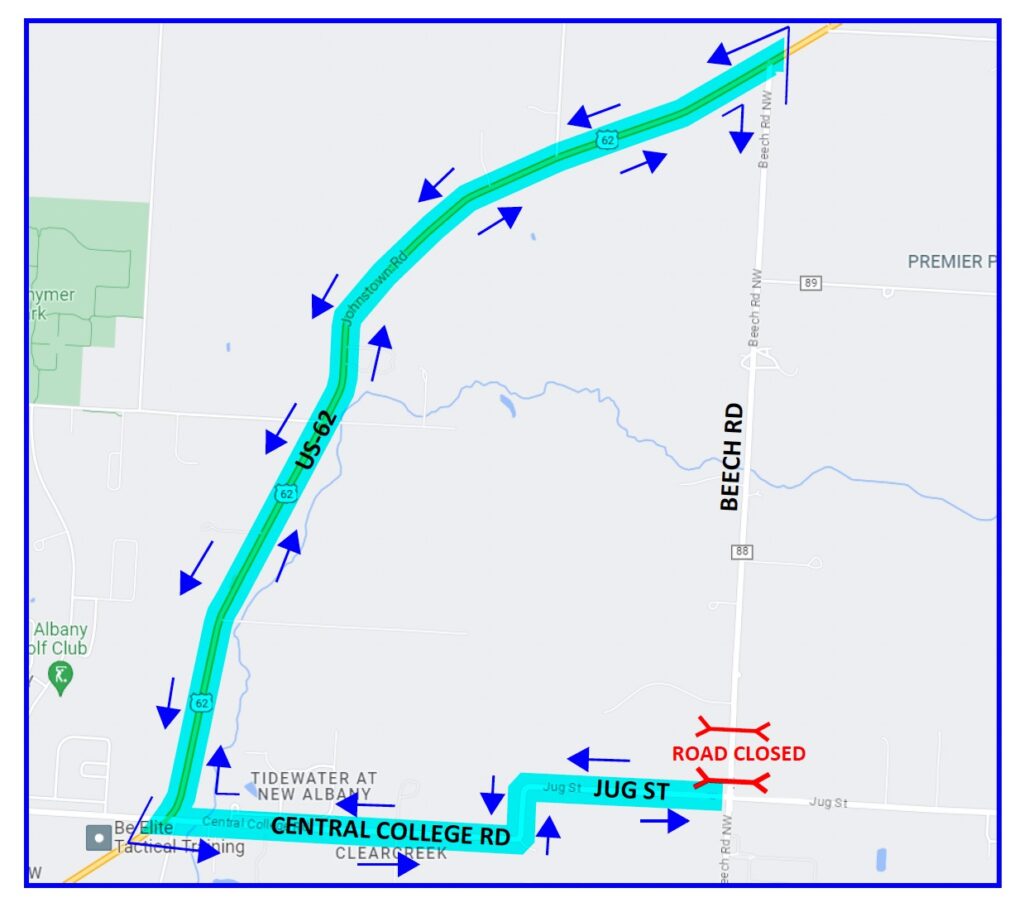 The City of New Albany is constructing a new water main at the intersection of Beech Road and Jug Street as part of its 2023 Water Distribution System Improvements project. Construction began Aug. 28 and is expected to be complete in July 2024.  
The project will affect Beech Road from just north of Jug Street to Smith's Mill Road as well as Jug Street and Central College Road from Beech Road to just east of McClellan Drive.  
Work will take place primarily during the daytime hours.